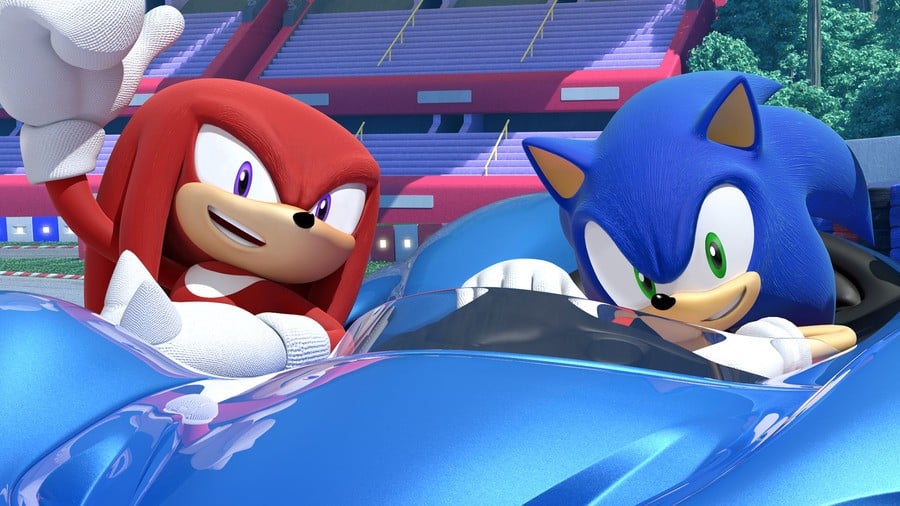 Chinese tech giant Tencent – which is currently enjoying a closer working relationship with Nintendo – has just acquired a 9.96% stake in Perwyn, the private equity business and investor which holds a 17.38% stake in Team Sonic Racing studio Sumo Digital.
Famous in the past for its excellent racing titles, Sumo's stature has grown in recent years, and it has helped out on projects like Mortal Kombat 11, Forza Horizon 4 and Hitman 2.
Steven Ma, head of Tencent Games, said this of the deal:
We are glad to invest in Sumo Group, a leading independent co-development studio. We look forward to supporting Sumo's growth and exploring collaborations with the company to bring more interactive entertainment experiences to global audiences.
Carl Cavers, CEO of Sumo Group, added:
When Perwyn invested in Sumo Digital in September 2016 we were a private company with annual revenue of around £24m and operated from three studios in two countries. We are now a public company and, following the recent announcement of our new studio in Warrington in the north west of England, now have ten studios in three countries and reported revenue of more than £38m for the year ended 31 December 2018.
As well as helping Nintendo's steps into the lucrative Chinese market, Tencent owns Riot Games – maker of League of Legends – and has a 40% share of Fortnite studio Epic Games, as well as stakes in companies like Paradox Interactive, Supercell and Activision Blizzard. It's officially the world's largest gaming company and has recently released Arena of Valor on Switch.