Recently, someone managed to crack the latest version of Denuvo, which is used in Watch Dogs Legion, but a test shows it may not improve performance.
It's safe to say that many people find DRM software, such as Denuvo, a bit of a burden on gaming. While Ubisoft claims third-party applications drag down game performance, it's generally accepted that anti-cheat and anti-piracy methods built into releases is a major cause of PC stuttering during play. In fact, some games have had the likes of Denuvo removed, and tests have shown that the game runs better. With that, another benchmark test has been conducted after it turned out that Watch Dogs Legion has had its DRM bypassed through a Denuvo crack.
According to a recent report from DSO Gaming, which actually performed the test, when the anti-tamper software was cracked a few days ago, there was an assumption that Watch Dogs Legion would run better. After all, games like Resident Evil Village and Shadow of the Tomb Raider were seen to be running significantly better, with reduced stuttering and improved framerates. However, it turns out that the 2020 hacker action title does not follow suit.
During the benchmark test, it transpired that, despite DRM being known to affect performance in games, there is practically no difference between the cracked version of the game and the official build. With some big studios deciding to remove Denuvo post-launch, it would seem a little strange that Watch Dogs Legion wouldn't perform any better. One possible reason for this is that the crack bypasses all the DRM software, five in total for the game, rather than remove it entirely. This means that Denuvo and other anti-tamper tech is likely still running in the background.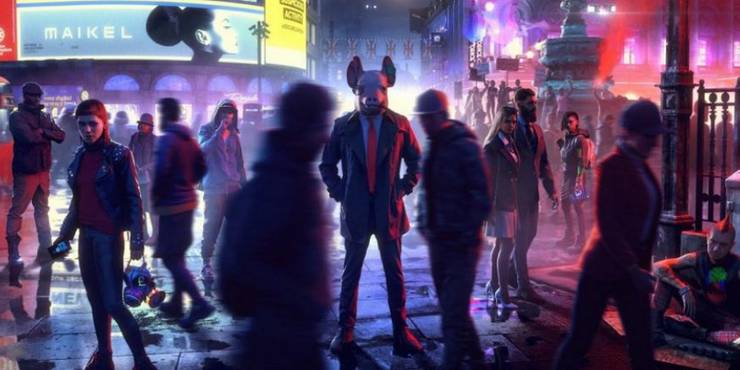 Denuvo has been known to cause video game outages in the past, so it's understandable that people would want it to not be part of the gaming experience. This particular benchmark test was only done for approximately ten minutes in each setting, according to the report, so perhaps further testing is required. But the results in this instance show that the cracked version and retail version of the game runs exactly the same.
Despite the controversy, Denuvo is still used in major titles such as Back 4 Blood. There was major backlash a while ago, in which fans of Deathloop were convinced DRM was the cause of major performance issues on the PC version. It seems as though DRM is here to stay, but hopefully, more studios will follow the in the footsteps of others and reconsider how much they need it in their releases.
Watch Dogs: Legion is available now on PC, PlayStation 4, PlayStation 5, Stadia, Xbox One, and Xbox Series X/S.
Sometimes we include links to online retail stores. If you click on one and make a purchase we may receive a small commission. Read our policy.