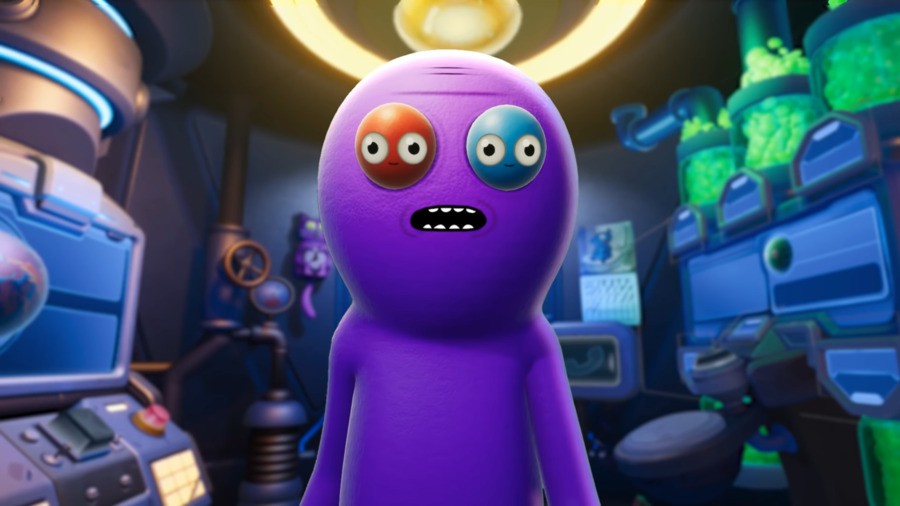 Squanch Games, established by Rick and Morty co-creator Justin Roiland in 2016, has announced it is bringing its comedic and foul-mouthed adventure game Trover Saves the Universe to the Nintendo Switch later this month, on 28th November. If you buy the game when it is released, you'll get a special launch discount of 20%.
Here's a bit about the game itself:
Your dogs have been dognapped by a beaked lunatic named Glorkon who stuffed them into his eye holes and is using their life essence to destroy the universe. You're partnered with Trover, a little purple eye-hole monster who isn't a huge fan of working or being put in the position of having to save the universe. He's also not that big a fan of you quite frankly, and neither am I. (Jk, you're great)

Only you and Trover can save everything in this bizarre comedy adventure, created by Justin Roiland!
The existing versions of the game were designed with VR in mind, and while nothing about it has been mentioned for the latest versions of the game, we would love to see at least some Labo VR compatibility included in the upcoming Switch release. We won't get our hopes up, though.
Will you be checking this game out on release? Tell us down below.