When the House of the Dead remake arrives, it looks like it won't be just a Nintendo Switch exclusive as a new rating hints at a wider release.
While the House of the Dead Remake was revealed a few years back, there is finally a bit more information slipping out about the game. While the game had been considered a Nintendo Switch exclusive, it appears the game is coming to Google Stadia as well as the very least.
It was actually three years ago that it was confirmed that House of the Dead and House of the Dead 2 remakes was confirmed to be in development. However, after the announcement that the games were coming, Developer MegaPixel Studio went a bit quiet when it came to the details. While an official release date still hasn't been made public, some details have finally started coming out.
Now that the House of the Dead: Remake has officially been spotted on the ESRB rating website for Google Stadia it appears as though the game could be getting a wide release when it does eventually arrive. The question now is whether or not the game is only going to be coming to the Switch and Google Stadia.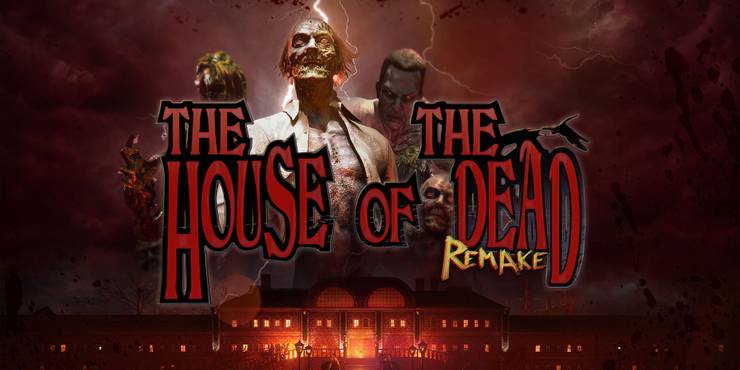 The House of the Dead: Remake details have divulged that the game is going to be getting updated graphics and will also have new mechanics. That last part is quite important since the original title was actually a light gun game. This time around those mechanics will be replaced by more traditional shooter mechanics that are usable on the Switch and apparently PC. MegaPixel Studio is putting the game on the Unity Engine which is certainly something it's comfortable with, especially considering that's the engine the company also used for its Panzer Dragoon remake.
While House of the Dead: Remake was first thought to be the perfect game to show off the arcade potential of the Nintendo Switch, it appears that MegaPixel is aiming a bit higher for this particular project. The question now is whether or not the listing for Stadia is a sign of bigger things to come.
For now, there's quite a bit unknown about the upcoming title. While the developer has allowed some information to slip out here there hasn't been any real hard info about what other platforms the game might be slated for when it does eventually arrive. It would seem likely that if House of the Dead: Remake is coming to Stadia, then it would also launch on PC. The big question might be whether or not the apparent expansion to Stadia also means it might eventually wind up on the Xbox or PlayStation.
The House of the Dead: Remake is in development.