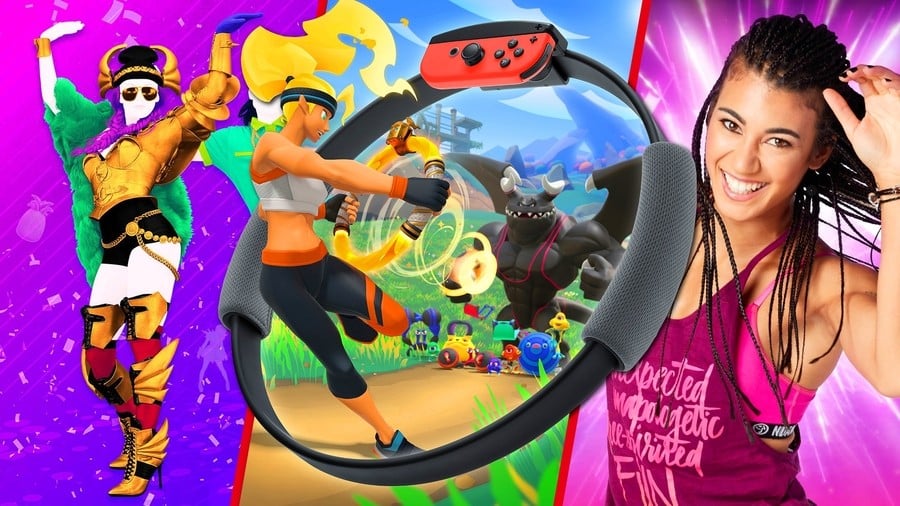 We all know the drill. You've been parked on your derrière over the holiday period enjoying the company of family, friends and the very best video games and perhaps (just perhaps) you've let your health slide a little. You should have stopped at one or two mince pies, but before you knew it you'd devoured five and managed to polish off a tin of Quality Street, too. You don't even like the praline ones, but hey, someone's gotta eat 'em, right?!
If this sounds somewhat familiar, worry not. That little Nintendo Switch console you've been hammering over the holiday has a whole host of games and software aimed at getting you off the couch. Whether dedicated fitness software or games with motion controls that get you moving, below we've assembled a collection of Switch games that'll get your blood pumping and hopefully help you get into shape after any festive indulgences.
So, grab those Joy-Con and get on your feet for the best Switch games for fitness and (non-stationary) fun…
---
That's all for now, although we'll update this selection as and when more 'exer-tainment' titles arrive on Switch. Think we've missed something? Let us know below and good luck with those New Year resolutions as we head into 2020. Happy New Year!