Valve gives gamers an update on the estimated shipping date for the Steam Deck and provides some details on the Steam Deck Verified program.
Announced last summer, the Steam Deck is a handheld gaming computer that allows users to play games from their Steam libraries while on the go. In addition, the system is designed to run the latest AAA games as it contains an impressive set of hardware specs. Along with playing these new releases in handheld mode with its 1280×800 resolution screen, gamers can connect the system to a TV or monitor via a separate dock. With this set of exciting features, the system has unsurprisingly made quite an impact on the gaming industry, with many wanting to try out this gaming machine for themselves.
Unfortunately, a delay caused the launch of the Steam Deck to be pushed back by 2 months. As a result of this postponement, many gamers were understandably concerned that more delays could come in the future. However, the developer has released a statement containing some good news for those that purchased a system.
In a community update from January 13, Valve gave customers more details on when to expect Steam Deck orders to roll out. According to the company, units are expected to ship on schedule despite facing problems related to the pandemic, such as supply and shipping difficulties. This news means that those who purchased one of these portable machines should expect to see it leave the warehouse by the end of February.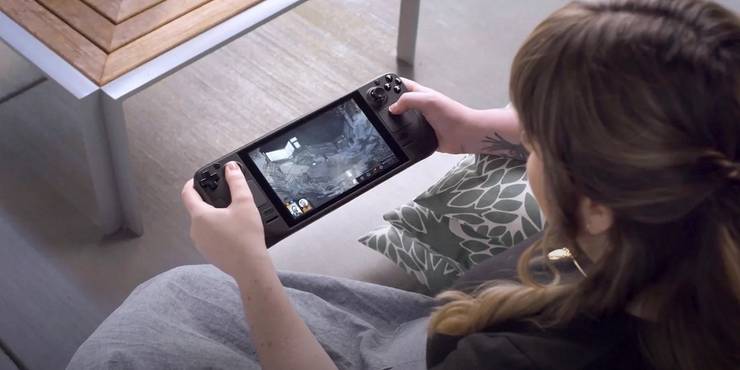 Besides this shipping news, Valve provided an update on the Steam Deck Verified program. Based on the update, this program has started work, meaning that numerous games available on the system are being tested for Steam Deck compatibility. In order for a game to make it onto the verified list, it must be tested over 4 categories: input, seamlessness, display, and system support. The company stated that this list of approved games will continue to increase over the coming weeks as more of them are tested and approved.
In other news relating to the Steam Deck Verified program, Valve noted its efforts to get systems into the hands of other game studios. They revealed that hundreds of dev kits had been sent out, allowing developers to test their games on the portable system. By doing this, Valve hopes that more upcoming games will meet the requirements to be verified on the Steam Deck. In addition, it noted that even more dev kits are planned to be shipped out to developers in the near future.
This is doubtlessly good news for those that decided to order this portable PC. However, things often change, given the tumultuous events happening in the world. Nevertheless, hopefully, these Steam Deck units ship on time so that gamers can start playing on these new machines soon.