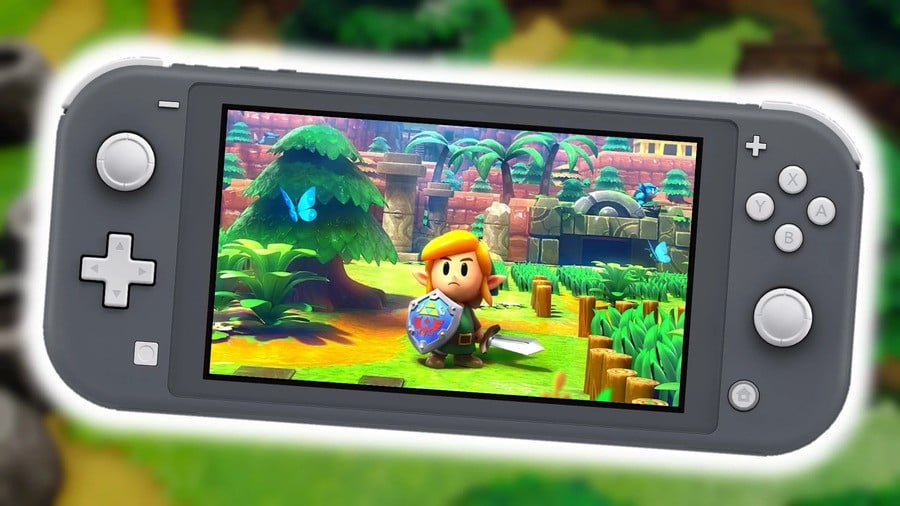 In the follow-up Q&A to Nintendo's six months earnings report, Nintendo president Shuntaro Furukawa has been asked if the company would consider developing more remakes based on classic handheld IPs, now that the 3DS has seemingly been ditched and the Switch Lite has been released.
This was his reply, courtesy of a translation via Siliconera:
With the release of the Nintendo Switch Lite, there is a possibility to bring back titles that have previously been developed for handheld consoles. However, within Nintendo, rather than rereleasing past handheld games because of the Nintendo Switch Lite's release, we are discussing more what sorts of new games we can create for the entire Nintendo Switch family. Within that, we are also considering past titles, but regarding what sorts of discussions are being held in detail, there is nothing I can say at present.
Following this question, Furukawa was asked to break down the recent success of The Legend of Zelda: Link's Awakening and Pokemon Let's Go, Pikachu! and Let's Go, Eevee! on the Switch.
He reiterated how creating new game experiences – even within remakes – was "more important" than nostalgia, and went on to explain how Link's Awakening managed to combine both:
Regarding the future, there is no clear directive to release remade titles. On one hand, in our 30 years of game console business we have made many past games that have been played by a many people, which have left strong impressions on them, and this is a very valuable asset to our company. Nostalgia is one great appeal, but even in remake titles, what's more important is to create new game experiences, fun, and more. More than anything, we believe that passion towards wanting to remake the game from the creator of the original game is very important. For a recent example, Link's Awakening, which you previously mentioned, is a good example of a game that has been reviewed by customers as both 'nostalgic' and 'new'.
In a rare western interview with TIME last month, the current Nintendo president said it was vital for development teams to "try something new" and have the "courage to step into unfamiliar territory" with their ideas.
Would you like to see more remakes on the Switch? Share your thoughts below.