The Super Mario platformer series hasn't gotten a wholly new game in a while, but Nintendo has a prime opportunity to announce one this year.
Nintendo games have performed admirably so far in 2022; the first half of the year was defined by major successes including Kirby and the Forgotten Land and Pokemon Legends: Arceus. Luckily for the company, the year still holds a lot of promise. Splatoon 3, Xenoblade Chronicles 3, Bayonetta 3, and a new generation of Pokemon are all on the horizon. This stands in contrast to Super Mario's relatively quiet 2022. Fans of the Super Mario franchise's sports spinoffs do get to enjoy Mario Strikers: Battle League this year, but a new core platformer in the Super Mario lineup hasn't been unveiled recently.
Mario fans have still had some content to enjoy lately, thanks to Super Mario 3D World + Bowser's Fury releasing in early 2021, but much of that game was likely familiar to them already, and by now most fans have likely had their fill of Bowser's Fury. Many years have passed since Super Mario got a wholly new game, so it's time for Nintendo to announce something new. Luckily, October 2022 would be an ideal time for Nintendo to comment on the future of the franchise because it'll mark the fifth anniversary of a Super Mario game that stands as one of the Switch's best-selling games.
Super Mario Odyssey's Birthday Approaches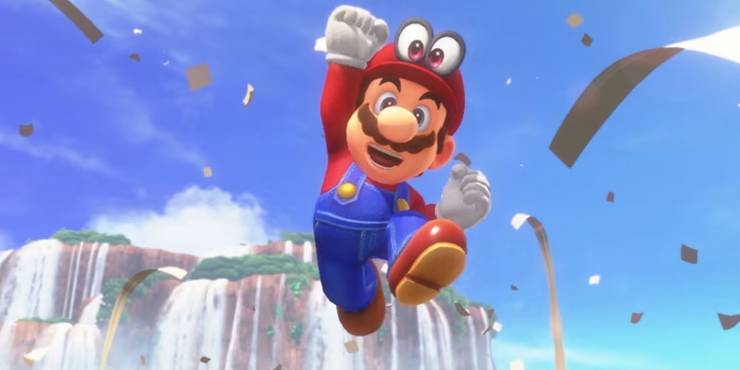 It's no secret that Super Mario Odyssey was a smash hit. Critics and fans alike were enchanted by Mario's next adventure in 3D platforming, and this acclaimed game deserves a lot of credit for giving the Switch a strong debut year, alongside other Switch champions like The Legend of Zelda: Breath of the Wild. Innovative platforming, with the help of Cappy, open-world exploration through colourful new environments, and enough collectables to keep players entertained for dozens of hours, meant that Super Mario Odyssey stood out even in a franchise known for creative and influential 3D platformers.
Super Mario Odyssey  was released on October 27th, 2017, meaning October 2022 will mark the game's first major birthday as it turns five years old. It seems likely that Nintendo will acknowledge that day in one way or another, considering just how important Odyssey is to the Switch's reputation. Perhaps the best way to mark the occasion would be to announce a new Super Mario platformer that'll take up the mantle from Odyssey in the Switch's later years. Super Mario side games may have plenty of representation on the Switch right now, but a completely fresh platformer is overdue.
What Could Be Next for Super Mario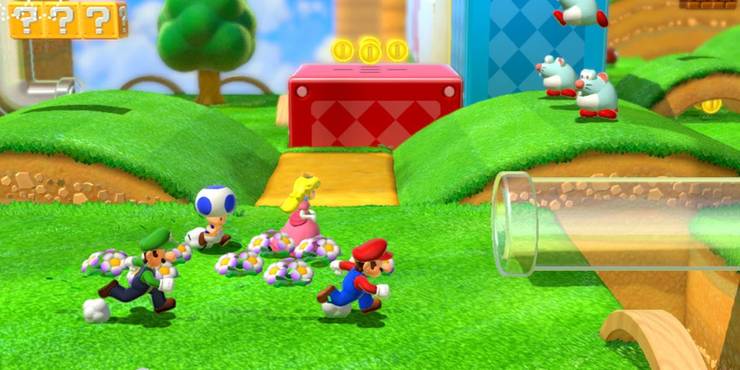 Perhaps the most obvious thing that Nintendo could announce this October is a sequel to Super Mario Odyssey. Fans would certainly jump on the opportunity to go on another adventure with Cappy. Nintendo has made sequels to 3D Mario games before, so a Super Mario Odyssey sequel would hardly be out of character. There are plenty of creative directions that a sequel could go; for instance, Super Mario Odyssey 2 could use a darker tone to tell a more serious, nuanced story in the vein of Super Paper Mario, or it could incorporate time travel to mix up its playable worlds.
Of course, a direct Odyssey sequel isn't all that's possible. Nintendo could make Super Mario 3D World 2, for instance, although this seems unlikely since the port of the Wii U game is still pretty new. Alternatively, Nintendo could try producing a standalone game inspired by Bowser's Fury, borrowing the third-person 3D playstyle of Odyssey while pairing Mario with classic Mushroom Kingdom characters and putting familiar faces and places in a new light.
All in all, it remains to be seen if Nintendo wants to advance the Super Mario franchise right now. It might be satisfied with Super Mario 3D World + Bowser's Fury for the moment, and so Odyssey's birthday could be marked by a modest celebration of the game's legacy. Ideally, though, Nintendo will use the occasion to launch the IP into its future. Tying a game to Odyssey in one way or another is bound to be good for its reputation, considering Odyssey's pedigree. Hopefully, the start of the holiday season will include some insight into the state of Super Mario and Nintendo's plans for its mascot's next platforming adventure.
Super Mario Odyssey is available now on Nintendo Switch.