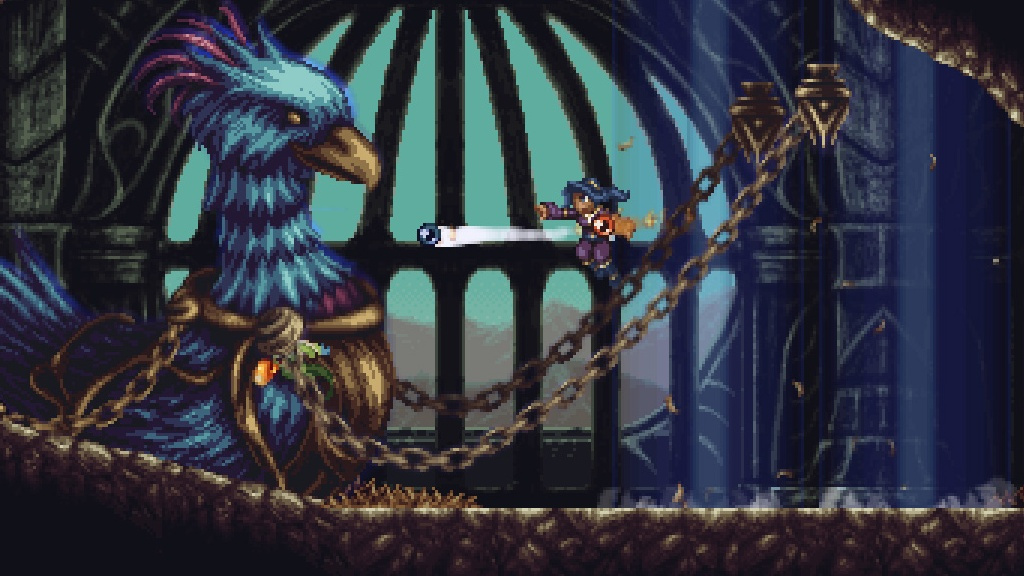 The list of great Metroidvania games on the Nintendo Switch continues to grow. At the start of last month, we got Timespinner. It's a lovely little pixel-art title developed by the small team at Lunar Ray Games and is about a young woman who trains talented magical youth like herself until one day her mother is killed by the Emperor.
If you haven't had the opportunity to play the digital version of this game just yet, perhaps you can hold out for the physical release. Limited Run Games will be offering a two-week pre-order window for a hard copy from this Friday onwards. Here are the details:
"The Empire has taken everything I love… I will destroy them all!"
Timespinner, the critically-acclaimed Metroidvania from @LunarRayGames & @ChucklefishLTD, gets a physical Limited Run for the Switch and PS4!
This two-week pre-order window opens Friday, August 2 at 10am EDT.
In our review, we gave Timespinner eight out of ten stars and said it was another "top-notch Metroidvania" for the Switch that succeeds in using the popular genre as a vehicle for a genuinely intriguing science-fantasy tale that will motivate players to explore every inch of the fantastic game world.
Will you be adding this physical release to your collection? Tell us below.