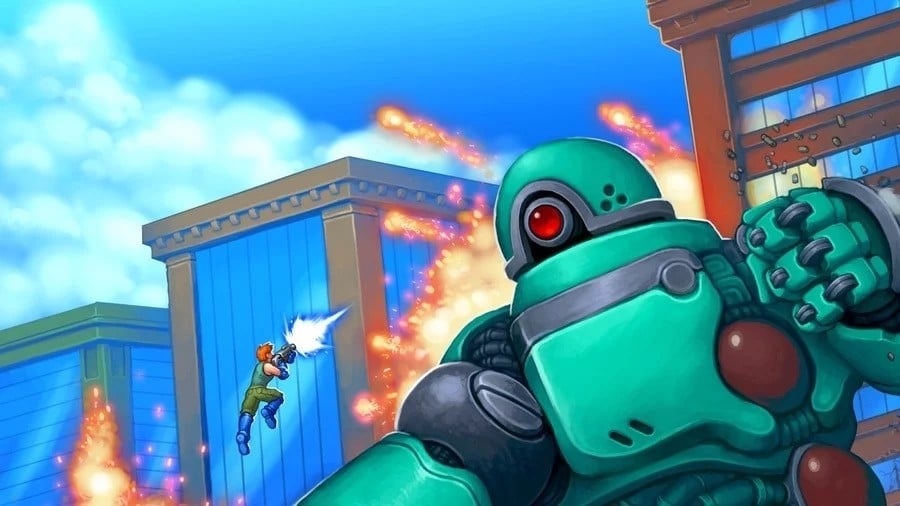 In February, Gunman Clive developer Bertil Hörberg announced his new platform action title Mechstermination Force would be arriving on the Switch eShop this Spring. It's described as a cross between the Contra series and Shadow of the Colossus on PlayStation 2, and will apparently be "a lot bigger" than his previous releases.
Speaking to Destructoid last week at the 2019 Game Developers Conference, Hörberg voiced his concerns about his new game's launch now that Cuphead has been announced for the Switch. Although these titles aren't the same type of game, he's worried how it might impact his own release.
"I'm excited and terrified of the launch. We'll see what happens basically and I have to admit, it's not the perfect timing with Cuphead being announced. They're not the same game, but they are similar and being released so close together is not ideal."
In Mechstermination Force, you take control of a small group of soldiers who are fighting to save the world from gigantic mechs. You'll need to use powerful weapons and upgrades as you jump and climb all over them to find their weak spots and blow them to kingdom come. You'll also be able to team up with a friend for some classic co-op action.
Are you interested in Mechstermination Force? How about Cuphead? Tell us down in the comments.