Some recipes in Disney Dreamlight Valley give players flexibility in what ingredients are used, and a good example of that is Fish Pasta.
When it comes to all the recipes that can be cooked in Disney Dreamlight Valley, there is a great deal of variety in what ingredients can be used. Not only does this make it easier to make certain recipes, but it can also influence how much energy is restored by food when players eat it.
While there are also many recipes that are more strict in what is required, that isn't always the case. Take Fish Pasta for example. Fish Pasta is a very flexible entree recipe that can be made in Disney Dreamlight Valley, and here is how to make it.
How to Make Fish Pasta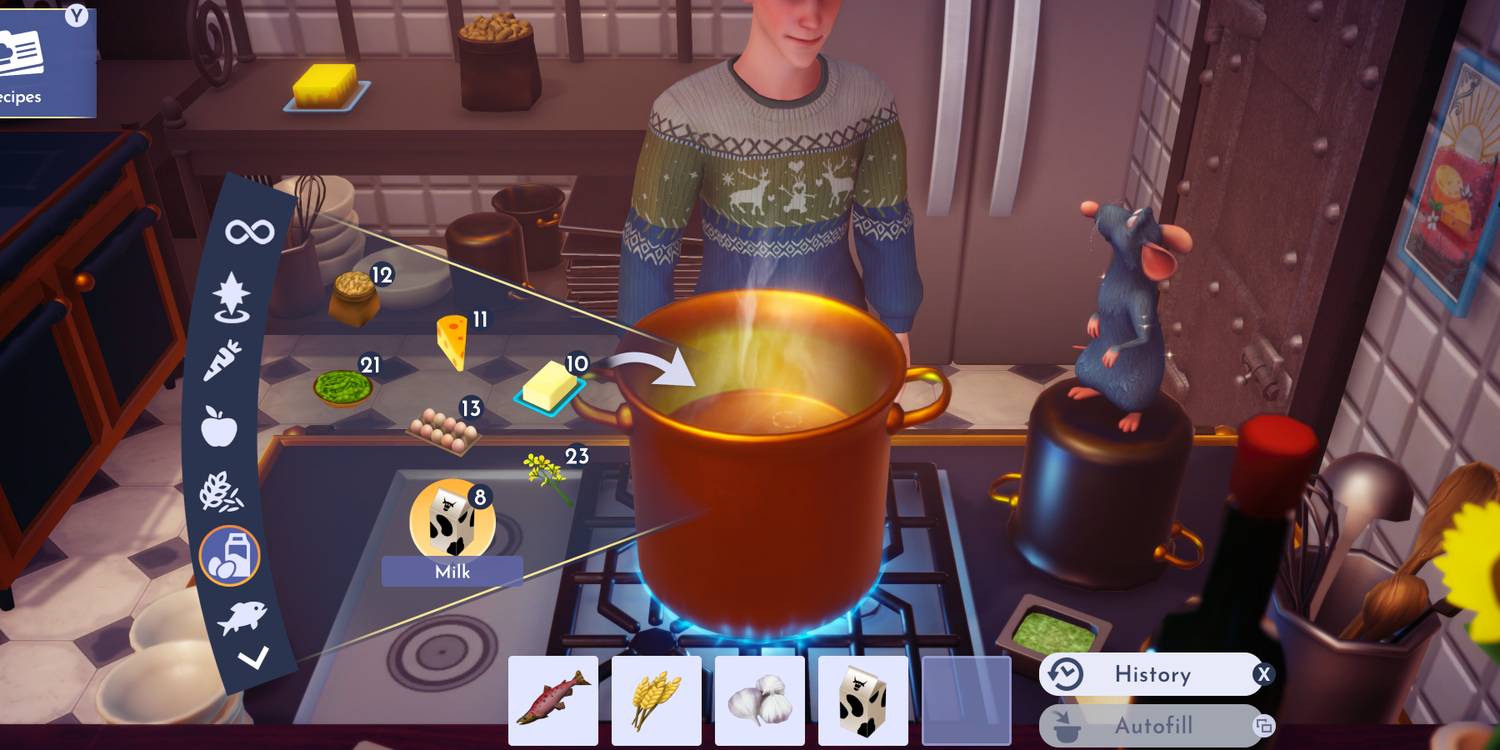 In order to make Fish Pasta, players will need four ingredients to make this four-star recipe. Fish Pasta can be made with one fish, one wheat, one garlic, and one milk. Of this recipe, the only required ingredients are the wheat, garlic, and milk. The fish part is very flexible, and as long as all the other ingredients match, Disney Dreamlight Valley players will make Fish Pasta.
While there is a great deal of variety in what fish can be used for this recipe, players should make sure not to use certain ones like crabs, lobsters, clams, oysters, and scallops. The reason for this is that these specific ingredients are classified as Seafood in Disney Dreamlight Valley. As such, trying to make Fish Pasta with one of these ingredients instead of fish will result in a different recipe all together.
Since almost any fish can be used, this basically means that players can fish from nearly anywhere (except Dazzle Beach, of course) and they will have one of the ingredients that are needed. Players can also get a bunch of fish with just the click of a button if they have repaired Moana's boat. Garlic is a crop that grows naturally in the Forest of Valor and can be picked by players instead of growing it. Wheat is a crop that can be grown by players or purchased from Goofy's Stall in the Peaceful Meadow.
Finally, milk is purchased from Remy at his restaurant. In order to purchase ingredients from Remy, players will need to have brought Remy to the village and also repair his restaurant. Once players have all four ingredients, they will be able to make Fish Pasta.
What is Fish Pasta Used For?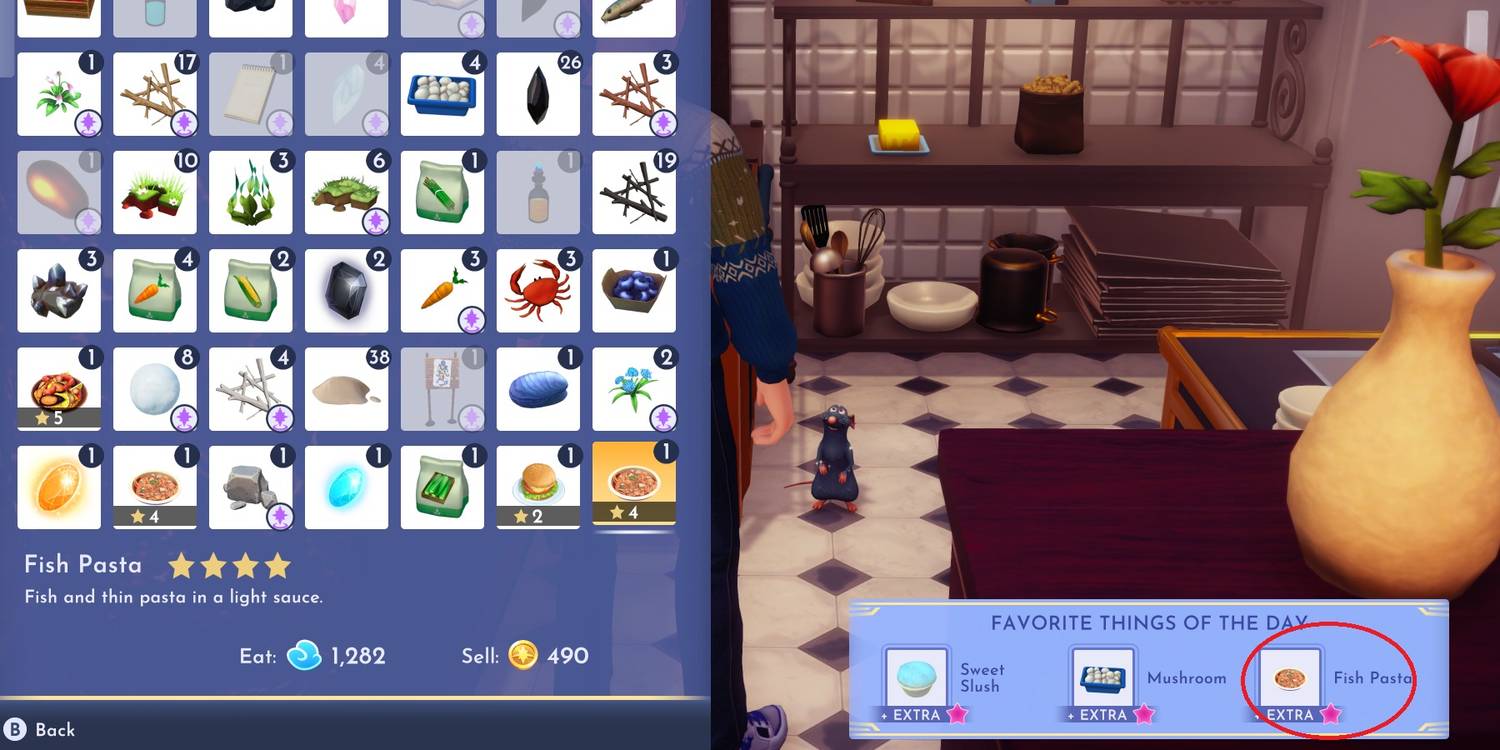 Like with every recipe in the game, Fish Pasta has a chance at being the daily favorite item for one of the many Disney characters, or it can be an order at Remy's Restaurant. In the image above, Fish Pasta was one of Remy's daily favorite items.
Beyond that, Fish Pasta can also be a good source for restoring energy. While the minimum amount of energy restored is 1,282, the amount can change drastically depending on what fish is used. For example, Fish Pasta made with a lancetfish restores 3,467 energy, and 3,847 energy if it is made with a swordfish. So if players are looking for a recipe to restore a lot of energy, Fish Pasta is a viable option depending on the fish that is used.
Disney Dreamlight Valley is available now on Nintendo Switch, PC, PS4, PS5, Xbox One, and Xbox Series X/S.