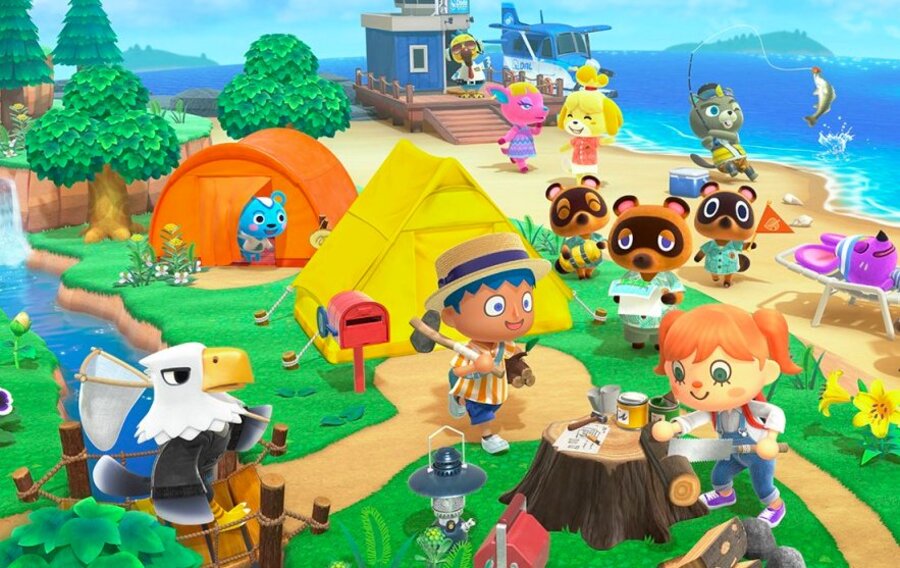 If the news about there being no cloud save support, or option to transfer your save data across to another system in Animal Crossing: New Horizons wasn't already enough, Nintendo of America's official game page is now saying there'll be "in-game purchases" within the latest entry.
In-game purchases could cover a lot of different things in this upcoming release. Assuming this information is correct, it wouldn't be the first time the series has included paid content. The 2017 mobile title Animal Crossing: Pocket Camp introduced microtransactions and eventually added a paid subscription service to celebrate its second-year anniversary.
If it's not something along these lines, it could perhaps be tied to paid DLC. Nintendo's rolled out extra content for a lot of its major Switch releases, so it wouldn't be too surprising to see a game like Animal Crossing receive additional paid content. The 2012 title Animal Crossing: New Leaf also got the 'Welcome amiibo' update in 2016, but it was free.
Interestingly, if you visit another game page on the Nintendo of America website like Fire Emblem: Three Houses or Super Smash Bros. Ultimate, you can see 'in-game purchases' is mentioned underneath the rating section, and both of these games include DLC. What do you make of this latest finding? Post a comment below.