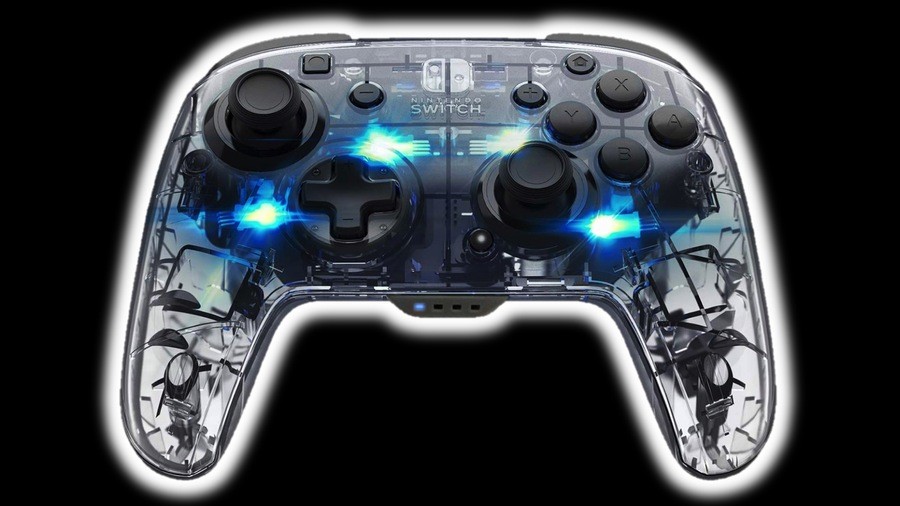 Just last month, gaming accessory maker PDP shared its officially licensed Afterglow Deluxe+ Audio Wired Controller, which grabbed our attention thanks to its LED light display. Now, the company is back with a wireless version.
Just like before, prismatic LED lighting options allow players to cycle through a rainbow of colours, highlight their favourite colour, or have the colours change on the fly in relation to your control stick movement. This new wireless variant is also officially licensed by Nintendo and is set to launch on 26th November. You can go ahead and grab a pre-order from Amazon as we speak for $49.99.
Here's a feature list to tell you all about it:
– Clear polycarbonate housing uniquely reveals the controller's inner circuitry.
– A built-in rechargeable battery offers more than 20 hours of intense Switch gaming.
– Responsive, low-friction analog sticks allow for smooth turns and quick movement.
– Dual programmable, paddle-style buttons can be mapped to any button on the controller for the ultimate customization experience. Players can quickly and efficiently get access to jump, swap weapons, or any other essential functions to enhance gameplay.
– Built-in motion controls for any Nintendo Switch games that utilize that function.
– Wireless range of up to 30 feet.
Do you like your controllers on the flashy side? Will you be getting one of these? Let us know with a comment below.