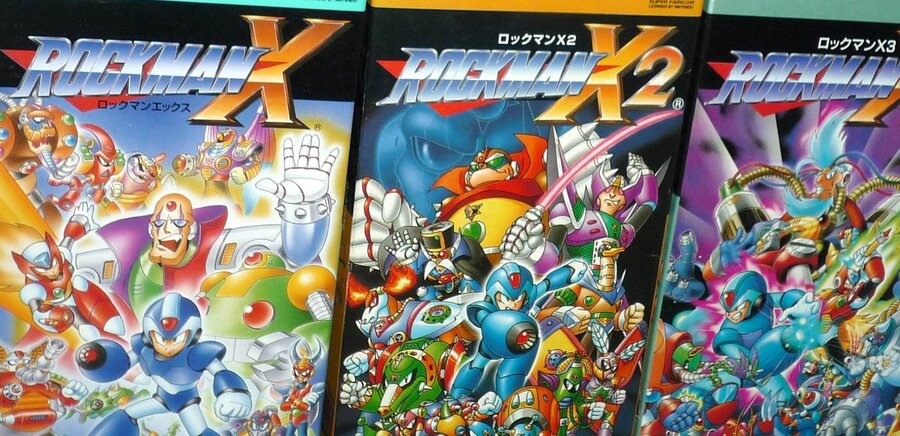 While a great many of the world's best games come from western developers, for a certain sector of the gaming world, Japan is where it's at. Not only is it the home of Nintendo, Sony, Sega and Capcom – as well as numerous other key players in the industry – but in the '80s and '90s it was the source of many of the world's most acclaimed console titles. The balance may have shifted slightly in recent years with western studios like Rockstar, Bethesda and Epic Games becoming global giants, but Japan's gaming heritage still commands massive respect from players – and as a result, Japanese gaming gear is in constant high demand.
This situation has seen a new breed of online gaming store appear in the Land of the Rising Sun; operated by westerners with the intention of exporting games and gear to willing buyers outside of Japan, these stores have thrived in an era where the web has enabled sellers to focus on reliable pricing and detect trends and hot products.
Steve Bruni is one such individual. He runs his own game store from Japan, sourcing retro and modern gaming gear and shipping it all over the world – a vital conduit for those who aren't lucky enough to live within a stone's throw of some of Japan's most well-stocked retail stores. Keen to learn a little more about what it's like to run your own game store in console gaming's motherland, we spoke to Bruni about how he got started, the challenges he faces and what the future holds for his operation.
Can you tell us a little about yourself and how you ended up running a games store in Japan?
My story is really simple. I started playing games on a Commodore 64 and all I wanted to do is to have fun. The collectors 'pathology' started with my first job (and salary). I started working in a video game shop in my home country at the age of 15; this would have been the Playstation / Nintendo 64 period. During that time I started to understand how easy it was to import games from Japan, but also how much margin rival stores were getting from these imports; some were charging 50, 100 and even 200 percent on top of the cost price — it was really crazy.
I decided to move in Japan and with the help of some friends I started my own business here
We started to import stuff from USA and Japan and sold them at very competitive prices, but we knew it wouldn't last forever. In the PS2 era, we had to fight with the big chain supermarkets, which were selling domestic games very cheaply; we were not able to survive just on import sales alone. After that, I decided to move in Japan and with the help of some friends I started my own business here. I can say I've been really lucky starting a job connected with my passion. I also collected a lot of arcade machines when I was back home; I had a big room in my house kitted out like an amusement centre. I had everything from a Sega Naomi to a Blast City cab, Scud Race Twin, Daytona USA 2, House of the Dead and many others. Unfortunately, a large part of this collection had to be sold before I moved to Japan.
You've got an impressive selection of games in your store covering a wide range of systems. How easy is it to source your stock in Japan?
Sometimes it's easy, sometimes it's not – it's all based on finding good stuff at shops at the right time, or bumping into old collectors who sell their games in one job lot; the latter is really expensive for me, but is worth the effort. There are many resellers here who go around every morning the moment the shops open, buying all the good stuff. Luckily, I live outside Tokyo in an area where stuff can be found at better prices than in the center of Tokyo, but these shops are not easy to reach without a car. The reason most foreign buyers dont visit such stores is because it's a pain to get to them every day. But as the saying goes, no pain, no gain, right?
Could you describe a typical day of work?
Due to the time difference between Japan and other countries, my 'sale' work starts at 10 PM and ends at around 2 to 3 AM. I wake up usually at 9 AM and prepare all my packages until the afternoon. If I need to go outside for some special request, I will do my usual round trip to shops near my home and then come back for 5 or 6 PM, and then send out all the packages to the post office.
You also accept requests from collectors. How difficult is it to track down certain games in good condition?
I do accept special requests but its very hard to satisfy collector's conditions for certain games. I accept requests but I need a lot of patience from the customer, and I need the time to find the right game in the right condition.
Has the recent increase in 'resellers' in Japan impacted the price of games over there?
Yes, it has for sure. A really large number of foreigners are living here doing this 'job' and reselling games, anime or manga goods, figures, and everything related to people's passions. Japanese people understand what is happening, and they can see this on eBay or on the Facebook market or internet shops, so they are now selling games and goods at higher prices than before. You can see it in Akihabara (Tokyo) or Den Den Town (Osaka); these are real traps for tourists, so you can see prices being inflated there – but the tourists buy it anyway.
The games market is moving a towards digital future – how will this impact your business and the games market in general?
It will be worse in the future, that's for sure. It will change to digital services but some physical stuff will continue to exist. Now, companies are starting to sell collectors editions with gadgets and items but no disc inside, only a download code. Personally, being an hardcore collector, I hate digital services but I can understand how it makes sense for most people – physical collectors are a very small part of this business now, and that means big companies have big gains to make from causal players – just look at how Konami, Capcom and Nintendo are selling some of their classic games for the overseas market in digital form only.
Personally, being an hardcore collector, I hate digital services
Some other companies are starting to do reprints of old or rare games here, especially on Famicom and Super Famicom – a company called Columbus Circle is doing that, and I would be not surprised if other companies start to do physical reprints of older games. The good thing here is that these reprints are sold at the same price as a standard piece of modern software, if not less, so that's good for collectors who don't want to pay a premium and just want to own a copy of the game. As a seller, of course, digital is a problem for me, but I am more oriented to retro game stuff so the problem isn't too bad at the moment. There's more than enough physical stock floating around to keep me going.
What's the most expensive or rarest item you've ever sold?
It would be easy to say any high-end Neo Geo AES title, but the most expensive item I've sold was a Neo Geo deck hotel unit, a really rare system made for hotel rooms. I haven't seen more than five or six examples of this Neo Geo system in the world. I can't say the price, but you could buy a car with this kind of money!