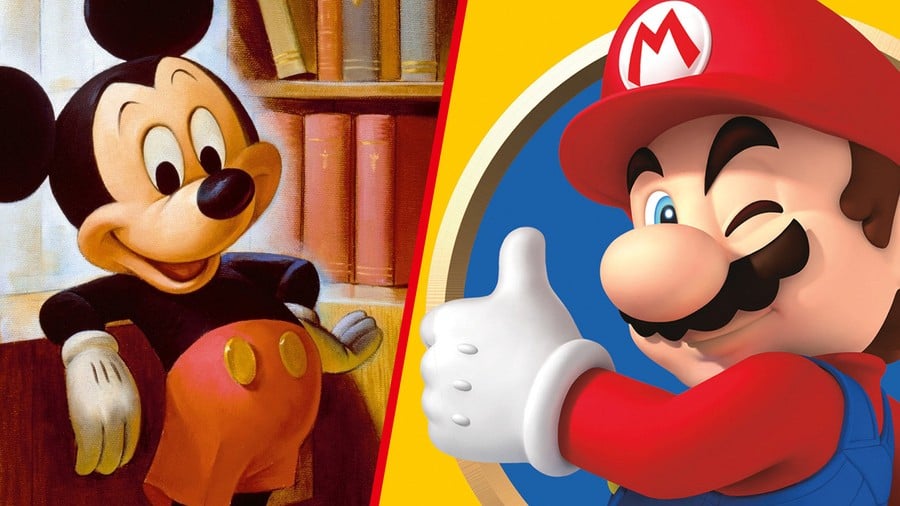 Nintendo's main business may be making games, but like any company with a vast library of IP and characters, it is no stranger to leveraging its assets to make additional cash. Nintendo merchandise is everywhere right now, and the company is currently constructing its very own theme park in Japan. Furthermore, we'll be getting a CGI Super Mario movie in the near future (for better or for worse).
Given the growing popularity of Nintendo as a media brand, it's only fair to make comparisons with another behemoth of the entertainment world: Disney. Like Nintendo, Disney's fortunes have risen and fallen (and then risen again) over the years, and it's currently enjoying what can only be described as a 'high point' in its history, having gobbled up the likes of Star Wars, Marvel and 21st Century Fox. But does Nintendo see Disney's current business practice as something it should emulate?
According to Nintendo president Shuntaro Furukawa, the answer is no. Speaking to TIME, Furukawa insists that the firm's recent moves into theme parks and movies has been a natural evolution of what it has always tried to do (and indeed, we all remember 1993's ill-fated Super Mario Bros. movie):
We've never tried to imitate any other company… the idea of using our IP in things like theme parks or movies is simply an extension of the philosophy we've had all along.
While there are clear similarities between Disney and Nintendo, the prime focus of the latter will always be video games. Nintendo of America president Doug Bowser, also speaking to TIME, reinforces that stance:
For me, Mr. Furukawa is a bridge creating the connection from the past to our future. Always keeping us focused on our north star to be a company deeply devoted to originality while constantly exploring new opportunities to share our iconic characters and our deeply immersive worlds with everyone around the world.
Hopefully, Nintendo's successes in other businesses can ensure that it keeps pushing the boundaries of interactive entertainment for many, many years yet.