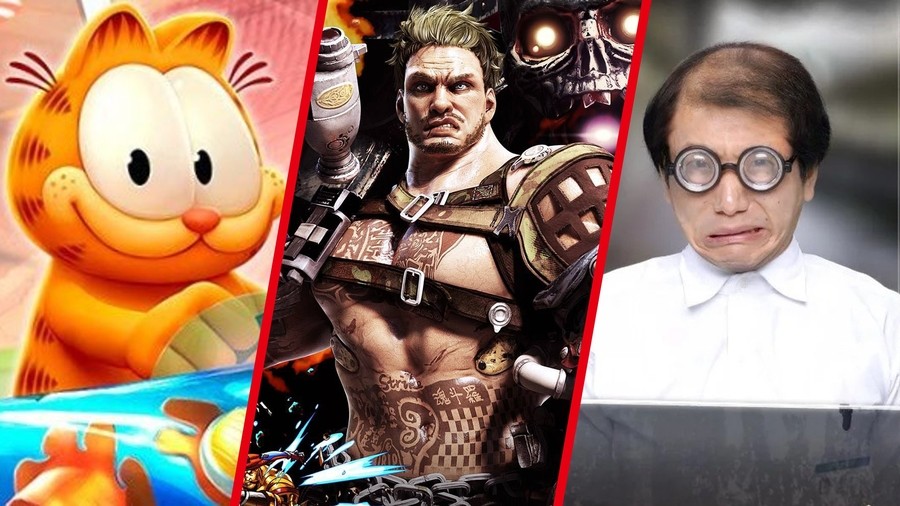 Christmas is over, Boxing Day's been banished for another year and now you're left combining three-day old scraps of turkey with whatever other leftovers and condiments are lying around the house. Yes, the inter-holiday lull has set in, and while it's not quite up there with the January blues, it's easy to slip into a turkey-induced funk between Christmas and New Year.
You should count your blessings, though – things could be so much worse! 2019 has been a bountiful year and lucky Switch owners will find a huge library of brilliant games to choose from to occupy themselves over the holiday period. Take care, though. The eShop is clogged with plenty of less accomplished efforts, and we've collected ten of the worst below for your reading 'pleasure'.
Of course, it's tough to say definitively what the absolute worst Switch game of 2019 was – the avalanche of software hitting the eShop prevents us from reviewing everything, but the following 10 titles are the lowest scoring games we've reviewed in the year 2019. All except number 10, that is. Numerically that entry scored slightly higher, but we've included it because, given the heritage of the series, we found the game so crushingly, demoralisingly disappointing, we simply had to feature it. A crying shame.
Okay, buckle up and brace yourselves – it's going to be a rough ride…
---
Which so many great games on the system, there's no need to sample these turkeys, but have you had the misfortune of playing any of these games this year? Feel free to commiserate below, or perhaps offer an alternative take on any of the games above. Alternatively, add to them with your personal 2019 gaming disappointments…