Stray is currently one of the most talked about games at the moment, and its sheer popularity means players are giving it high praise on Steam.
In the world of gaming, it's all too common for players to take on the role of a human or humanoid character, with stories that pertain almost exclusively to human interests. However, there are plenty of video games that are perfect for animal lovers, whether it's looking after them or having one as a companion. Blue Twelve Studio's Stray is a prime example of taking an adorable pet and not only inserting it into a digital environment but allowing players to jump into its paws, as it were. It's hardly surprising then that the game is so popular right now.
According to the latest figures, as spotted by VGC, Stray is currently at the number one spot on Steam's top 250 games, at least in terms of user ratings. At the time of writing, it has a score of 8.61, with an overall rating of "overwhelmingly positive" and an approval rating of 98% on the PC gaming platform. This is based on more than 40,000 reviews from players who officially purchased the game. If that wasn't enough, Stray is also sitting pretty comfortably at number 44 in the top 250 Steam games of all time, just ahead of the likes of Subnautica and Fallout: New Vegas.
How long Stray will stay at this top spot cannot be said, but it's currently just beating out another massively popular game. Earlier this year, God of War was doing significantly well on Steam, but it looks as though Stray has given it a run for its money for the time being. There is evidently something about being able to control a cat through a city that is appealing to many gamers.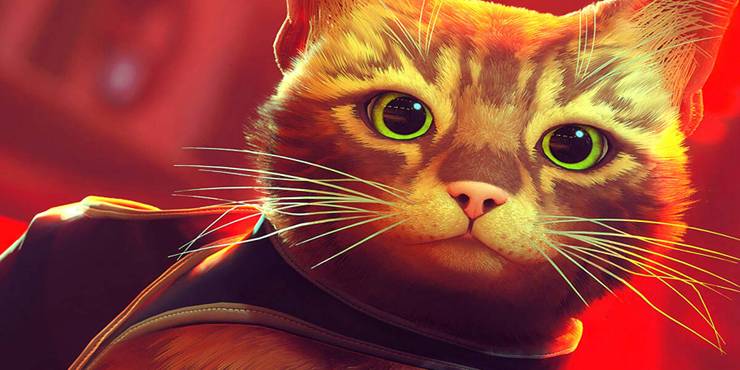 As well as being at the number one spot in terms of user ratings, Stray also smashed Annapurna Interactive's concurrent player record on Steam recently, showing that there were more than 50,000 players in the game shortly after it was released. By comparison, Twelve Minutes, also published by Annapurna, peaked at 8,021.
With the modding community already releasing a number of add-ons for the game, such as the mod that turns the cat from Stray into Garfield, there is evidently a lot of love for this feline-focused release. One thing that can definitely be said about it is that it's a unique game. The fact that it allows players to control a cat is most likely the big draw, and despite a completion time of fewer than 10 hours, it's obviously made an impact on the gaming community.
Stray is out now for PC, PS4, and PS5.