During an interview with Game Rant, Marvel's Midnight Suns' Creative Director reveals that a final bonus mission will culminate all 4 character DLCs.
Marvel's Midnight Suns' string of post-launch DLCs has begun with the release of Deadpool as its first additional character on the roster. There has been a fair bit of time now between Marvel's Midnight Suns' base game launch and the arrival of Deadpool, and it is likely that fans excited about Deadpool are also excited about the future DLC characters that have been announced.
Deadpool's DLC is exciting in and of itself, with an entirely new character with his own interpretation on Marvel's Midnight Suns' tactical gameplay and social RPG features, and a brand new story to boot. But in discussing Marvel's Midnight Suns and Deadpool's DLC with Game Rant, Creative Director Jake Solomon revealed that each DLC character's story missions will have a connecting element.
Deadpool released this week as the first of four DLC characters that players can expect to meet, and it was previously uncertain how developed or involved these characters would be when they arrived at the Abbey. There are a few implications this DLC makes with regard to what fans can look forward to in enemy diversity, and Marvel's Midnight Suns' post-credits villain tease is brought up again multiple times. But Deadpool's story missions end on their own post-credits scene, and it offers yet another villain tease for future DLCs to potentially tackle.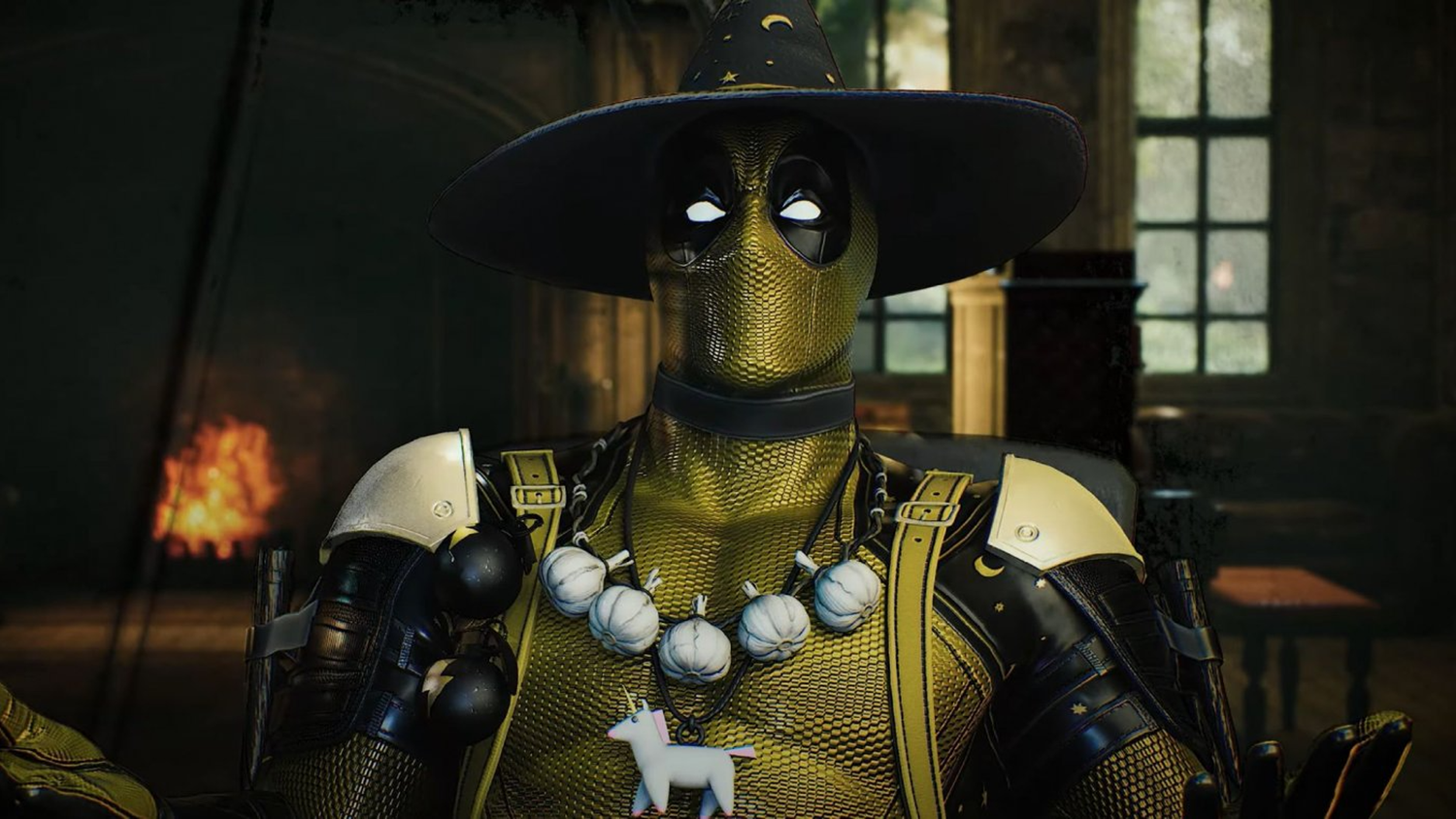 In an interview with Game Rant, Marvel's Midnight Suns' Creative Director Jake Solomon described Deadpool's DLC as being one portion of a larger event, similar to how comics often run an event series through multiple characters' books. Then, when asked if and how Venom, Morbius, and Storm's own DLCs would connect to Deadpool's, Solomon stated,
"Venom pushes the storyline a little further—and they can be viewed sequentially—and then Morbius pushes it even further, and Storm kind of pushes it to its almost-ultimate conclusion, but if people own all four DLCs, there is an actual bonus mission that happens after all four DLC."
Solomon reiterates that "if you own all four, then after Storm unlocks this special bonus mission that ties the entire story together with all four of these characters." This is great news for fans that have already elected to purchase Marvel's Midnight Suns' Legendary edition, but it is also an incentive for fans to purchase all four DLCs anyway because of the promise that there will be an epic finale for those that do. This finale will likely take a while to come to fruition based on the fact that a release schedule for Marvel's Midnight Suns' DLC characters is unknown. Either way, these individual DLCs are now confirmed to provide episodic story content that can be seen as standalone content with a new playable character in each, or one-fourth of an overarching narrative.
Ultimately, fans now have their hands on Deadpool and can indulge in the character's fourth-wall-breaking and inappropriate quips with the knowledge that his story-related content will have a larger impact on the game as a whole. In the meantime, players can continue to earn and upgrade Deadpool's card abilities, increase their friendship bond with him through hangouts and a haven trip, and take him with other characters into general missions to see how he melds with different heroes on Marvel's Midnight Suns' roster.
Marvel's Midnight Suns is available now for PC, PS5, and Xbox Series X/S, with PS4, Switch, and Xbox One versions coming later.