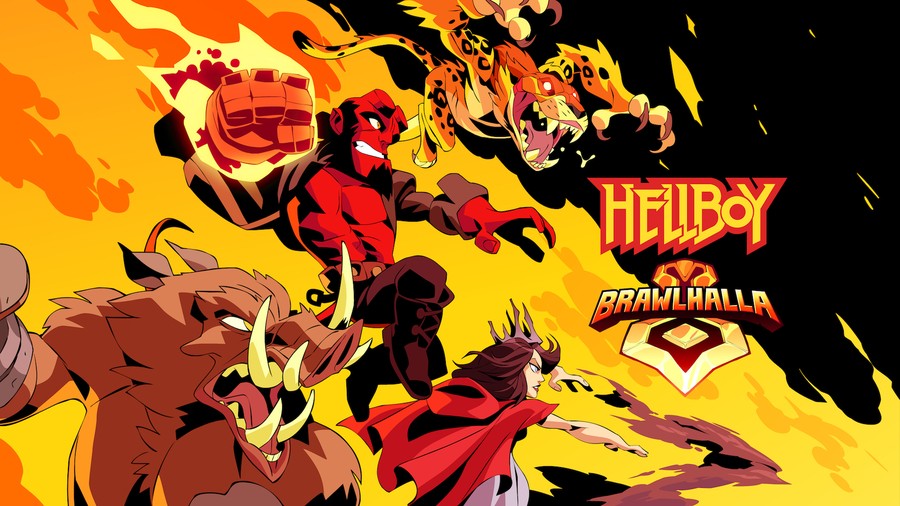 Hot on the heels of the Brawlout x Dead Cells news, Ubisoft has revealed that Brawlhalla is also about to get a roster boost, this time in the form of a collection of characters from 2019's Hellboy movie.
The news comes thanks to a partnership between Ubisoft and production company Lionsgate, which sees the iconic Hellboy characters Nimue, Gruagach, Ben Daimio, and Hellboy himself join Brawlhalla's roster in April.
If you haven't already checked out Brawlhalla, here's a snippet of our review (it's free-to-play, so you may as well give it a go if you're interested):
Though a bit uninspired, Brawlhalla still stands as a solid example of how to do a proper platform fighter, with several game modes, a diverse cast and a beautiful art style making this one easy to recommend. Perhaps best of all, it's totally free, so you really don't have anything to lose by giving it a try. At worst, you'll find a Smash clone that doesn't have a ton of new ideas; at best, you'll find a new go-to for when you have a few friends over for a gaming session.
Are you a fan of this free-to-play fighter? Will you be checking out these new fighters next month? Let us know in the usual place.