With the highly anticipated Season 3 of Call of Duty: Warzone recently releasing, the scale of changes that are set to come with it is truly massive.
Call of Duty: Warzone does not appear to be slowing down any time soon. The massively popular Battle Royale has proven to be extremely lucrative and successful, managing to become a seemingly permanent feature of the wider franchise's life cycle.
However, like most online shooters, new content must be periodically added to the title to stave off tedium and keep gameplay fresh. With the recent introduction of Season 3 of Call of Duty: Warzone, swathes of exciting new content have been made available for fans to explore and enjoy.
Call of Duty: Warzone Season 3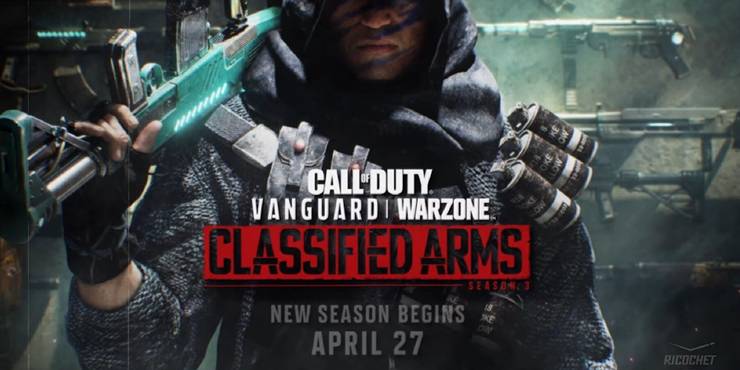 Season 3 of Call of Duty: Warzone officially launched on April 27 under the tagline "the monster of all seasons." Also possessing the extended moniker of Season 3 Classified Arms, the season promises to bring with it a multitude of changes and events.
Not only does Warzone itself receive a plethora of fresh content, but both Call of Duty: Vanguard's multiplayer and Zombies modes are subject to new content with Season 3. With huge limited time events commanding the majority of attention from fans, Season 3 is seemingly living up to its monster-sized reputation by bringing about some big changes.
Operation Monarch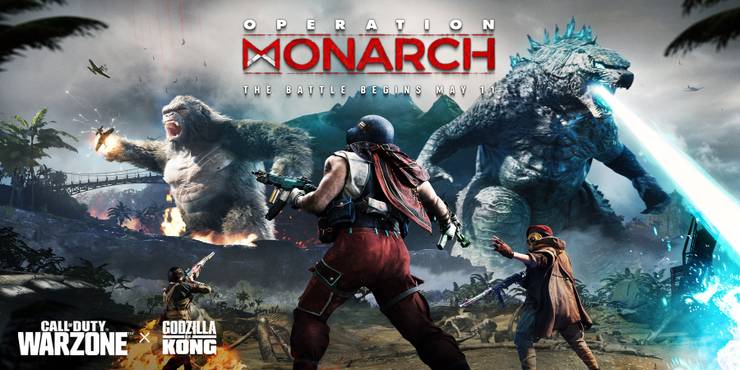 Undoubtedly one of the biggest changes to Warzone that will come with Season 3 is that of the impending Operation Monarch event. Operation Monarch will be an interactive limited-time event exclusively within Warzone, akin to the highly popular in-game narrative events of the Battle Royale giant Fortnite.
Operation Monarch is set to start on May 11, and will most likely last several days. The limited mode will see four-player teams face off in Caldera while King Kong and Godzilla battle each other within the map. Although exact details of this mode are still relatively unclear, it is easy to imagine the epic scale of navigating the map while having to avoid the warpath of the two Titan monsters. This new mode may indicate a new step in Warzone content, with more of these large-scale interactive limited events likely coming in subsequent Seasons.
Warzone Map and Mode Changes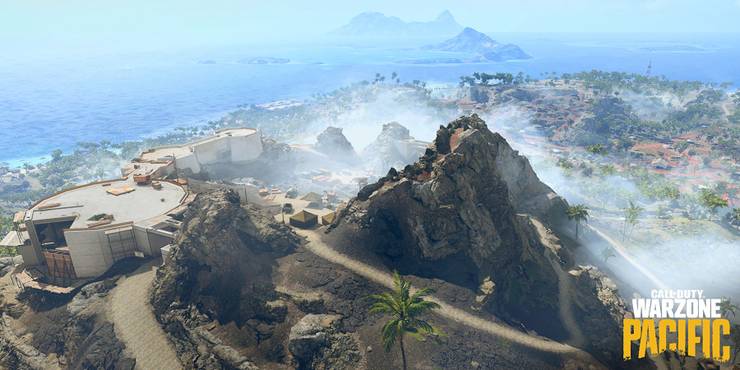 Outside the aforementioned Operation Monarch, there are plenty of other big changes coming with Season 3 pertaining to the core gameplay and map of Call of Duty: Warzone. Firstly, a new Gulag location named Hold has come with Season 3's changes. This symmetrical map is set within the inner workings of a ship, providing a tactical mixture of open space and layered walkways and corridors.
Another change coming with Season 3 lies within Caldera itself. A new point of interest has been added named Dig Site, located between the previously established POIs of Mine and Ruins. Dig Site is said to provide a large amount of loot hidden throughout its excavation equipment and tents. In addition to this, the gigantic skeletons that litter the new POI fit thematically with the Titan presence within Operation Monarch. Also befitting the ominous theme of the two giant adversaries is a brand-new skybox being implemented to Caldera, with the map's sky now indicating an approaching dark storm.
In terms of game modes, the largest change coming with Season 3 concerns the implementation of Caldera Iron Trials. Iron Trials is a mode that has previously been seen within the Warzone experience, but never on the new Caldera map. Iron Trials at its core attempts to provide a much more skill-based and tactical Warzone experience, primarily through the increased time to kill via bolstered base player health. With no free load-out drops and better ground loot being more difficult to find, Iron Trials provides slower but much more strategic Warzone gameplay.
Warzone and Vanguard: New Weapons and Operators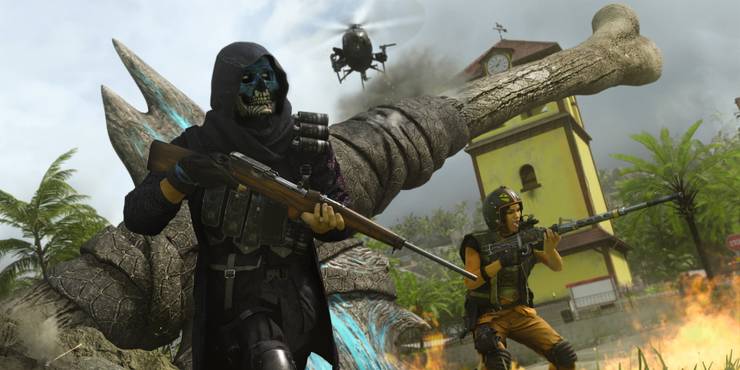 Predictably, this new Season also sees big changes via the introduction of a slew of new playable operators and weapons, usable throughout Warzone and Vanguard. Many of these new weapons are the "favorite weapons" of the new operators, allowing for XP bonuses if the correct weapon and operator are used together.
One of these new Season 3 weapons is the M1916 Marksman Rifle. This weapon is a versatile semi-automatic rifle, utilizing its high stopping power and rate of fire to allow for effectiveness at all ranges. Another new weapon introduced in Season 3 is the Nikita AVT. This assault rifle is billed as "heavy, powerful, and fast-firing," with the high level of customization available for the gun giving opportunities for both close and long-range effectiveness. The final weapon introduced in Season 3 is the Junkyard Jet melee weapon. This sledgehammer variant can be unlocked via in-game challenges in either Warzone or Vanguard, giving a futuristic look to the melee weapon.
One of the new operators brought about by Season 3 is Mateo Hernandez, an American airforce gunner feaured in Vanguard's campaign. With his favourite weapon being the M1916, Hernandez can be immediately unlocked upon purchase of the Season 3 Battle Pass. Another Season 3 operator is that of Florence Carter, a female operator whose favourite weapon is the aforementioned Nikita AVT. Although less is known about Carter, her choice of headgear indicates that she may share the same aviation background as Mateo Hernandez. The final new operator introduced to Warzone and Vanguard with Season 3 is Kim Tae Young. A South Korean national, Young made a name for herself by helping North Korean families cross the border, donning a legendary Dokkaebi mask to hide her identity. Young's favourite weapon is the H4 Blixen.
Call of Duty: Warzone is available now on PC, PS4, and Xbox One.