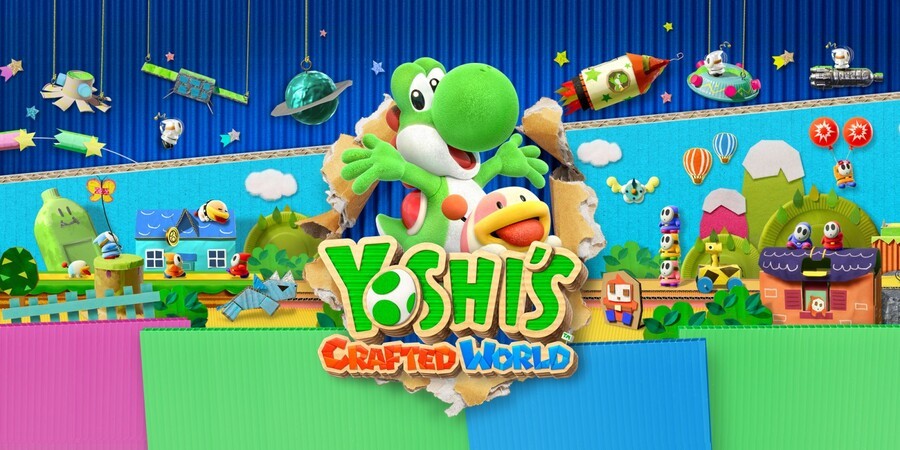 Can you believe it's March already? Where is the time going? Anyway, another month means more lovely stuff to buy, which is presumably why you clicked this link.
So what's next for Switch, you may be wondering as your hard-earned money burns a hole in your pocket. We've helpfully compiled a list of all the good stuff coming out at retail in March and April, so feast your eyes and get all those pennies together – you're going to need them!
In Yoshi's Crafted World, you explore a diorama-like world made of stuff like boxes and paper cups, where each side-scrolling stage has the traditional front side as well as a flip side with different views and surprises. Boasting two-player co-operative action, this is going to be one to watch out late March.
Final Fantasy X | X-2 HD Remaster is – as you'd imagine – a lovingly-remastered edition of the series in glorious HD, so if you've been wanting to relive your adventures (or experience the story for the first time) you will soon get a chance on Switch.
Mortal Kombat is back in April and supposedly better than ever in the next evolution of the iconic franchise. Featuring a roster of new and returning classic Fighters, Mortal Kombat's story mode continues the epic saga over 25 years in the making.
We're being really spoiled for Final Fantasy games in April. Final Fantasy XII The Zodiac Age improves upon the 2006 classic Final Fantasy XII, now more beautiful and easier to play than ever. This high-definition remaster introduces several modern advancements, including reconstructed battle design and a revamped job system. Players both returning and new to the game will experience a grand adventure that spans the world of Ivalice in an entirely fresh and improved way.
More Awesome Nintendo Switch Games
Aside from the highlighted games above, there are lots more Switch retail games which might take your fancy in March and beyond.
Awesome Accessories For Your Switch
We saw a whole slew of interesting accessories released for the Switch in the past few months, but more are on the way. Here are some tantalising accessories coming up in March and beyond, which we found for your consideration.
---
So that's it for March and April – did we miss anything? Let us know with a comment and also tell us if you've pre-ordered any of these goodies!