If you happen to be a fan of top-down strategy games set in a prison, you'll be pleased to hear Limited Run Games is opening pre-orders for a physical Switch copy of The Escapists: Complete Edition on 1st March.
Below is the official announcement, courtesy of the Limited Run Twitter account:
You've got a long sentence ahead, so make yourself at home. And don't even think about escaping!

The Escapists: Complete Edition breaks out of its digital-only existence with a Limited Run for the Switch. Pre-orders open March 1 at 10am EST! http://limitedrungames.com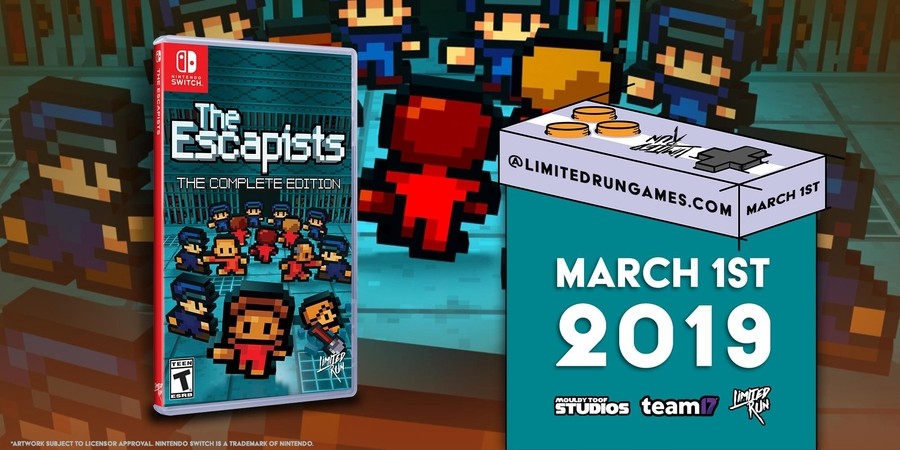 Have you been holding out for this physical release? Will you be reserving a copy on 1st March? Tell us down below.