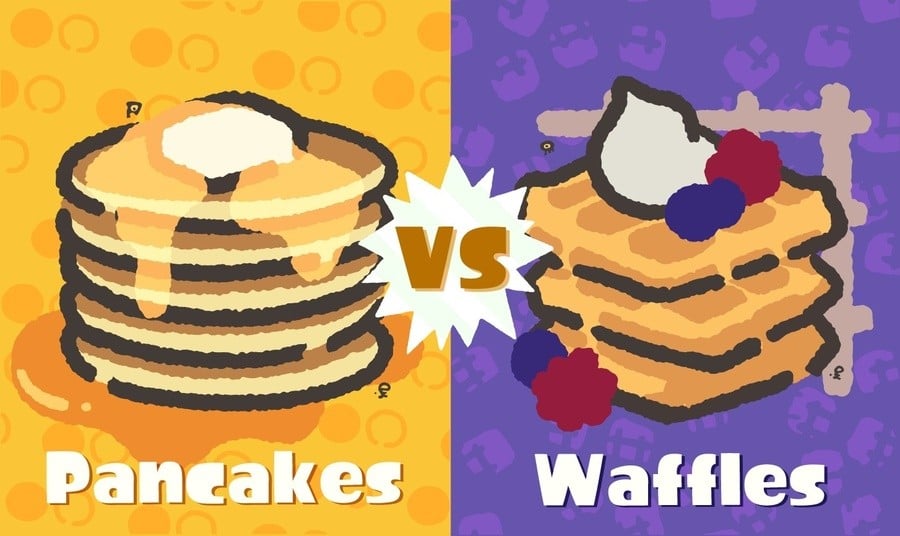 If you're still participating in the Splatoon 2 Splatfests on a regular basis, you'll no doubt have heard this weekend's battle in Europe and North America was all about pancakes and waffles.
Now that this delicious breakfast battle has come to an end, Pearl and Marina have revealed waffles are the best – with a 3-0 victory over pancakes. See the results for yourself below, courtesy of our Switch screen capture: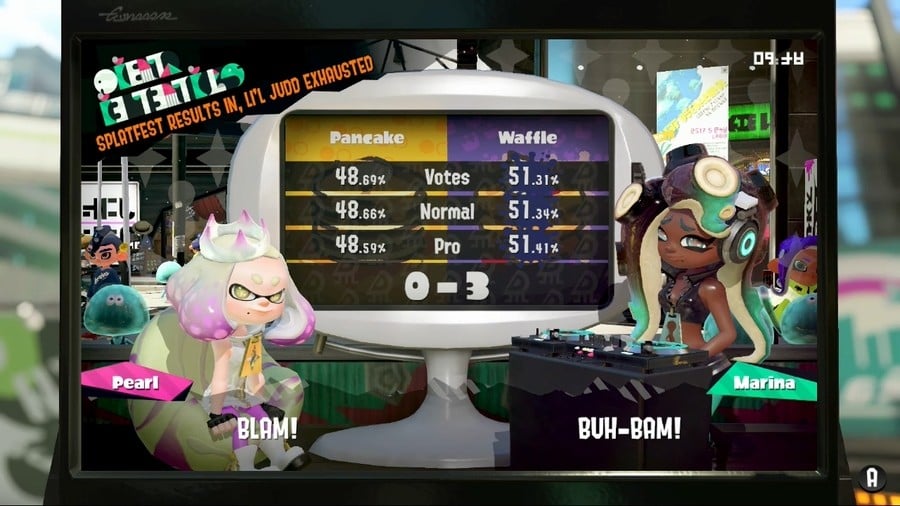 Which side were you on? Are you still playing Splatoon 2? Tell us below.