Forget moving on to Resident Evil 5. After 4, we should revisit Code Veronica.
Resident Evil 4 Remake's reviews are starting to come in, you can play its demo, and the full game launches this time next week. However, some of you are already looking to what's coming next on the Resident Evil remake front, if anything at all. If Capcom does have plans to keep remaking older games in the series using the RE Engine, many of you are hopeful Code Veronica is the next game on the agenda.
Gonzito posed the question to Resident Evil fans on ResetEra and while the poll is still open, it seems incredibly unlikely the result is going to be swayed at this point. A resounding 80 percent of you have made it clear you would love to see Code Veronica remade, but a number of you who clicked yes are unconvinced it will ever happen, or at least unconvinced that's where Capcom will be heading after Resident Evil 4.
Like any long-running video game series worth its salt, Resident Evil hasn't strictly stuck to numbered games as its story has progressed. Even though Resident Evil 3 came after it, Code Veronica was technically the third game in the series. Despite that, Capcom has stepped over it as it has used the RE Engine to remake some of those first games. It started with 2, moved onto 3, and soon we'll have 4.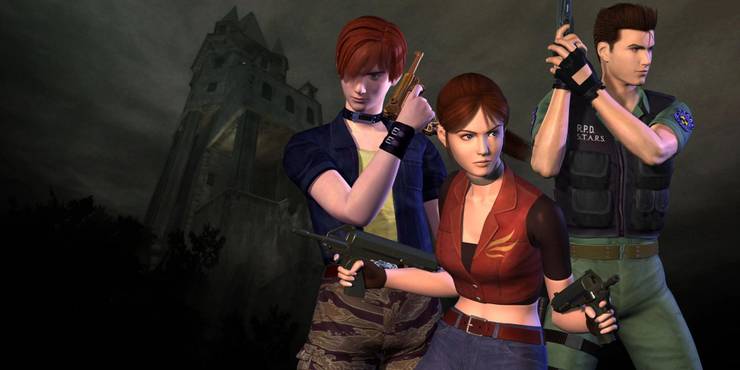 That has naturally made many of you assume Resident Evil 5 will be the next game to get the remake treatment, but that may well prove to be more tricky than the three games to come before it. Many of you have suggested taking a step back to remake Code Veronica instead, while a handful of fans wonder whether it might be worth going all the way back to the first game. While technically remade once before in 2002, the OG game would naturally look and play very differently if remade again today.
If Capcom is going to keep remaking Resident Evil games, then it has plenty of options to fill the next few years. Not only 5 and Code Veronica but also Resident Evil Zero. I'd recommend focusing on 4's remake for the time being rather than wishing for what's next before what's to come has even launched.