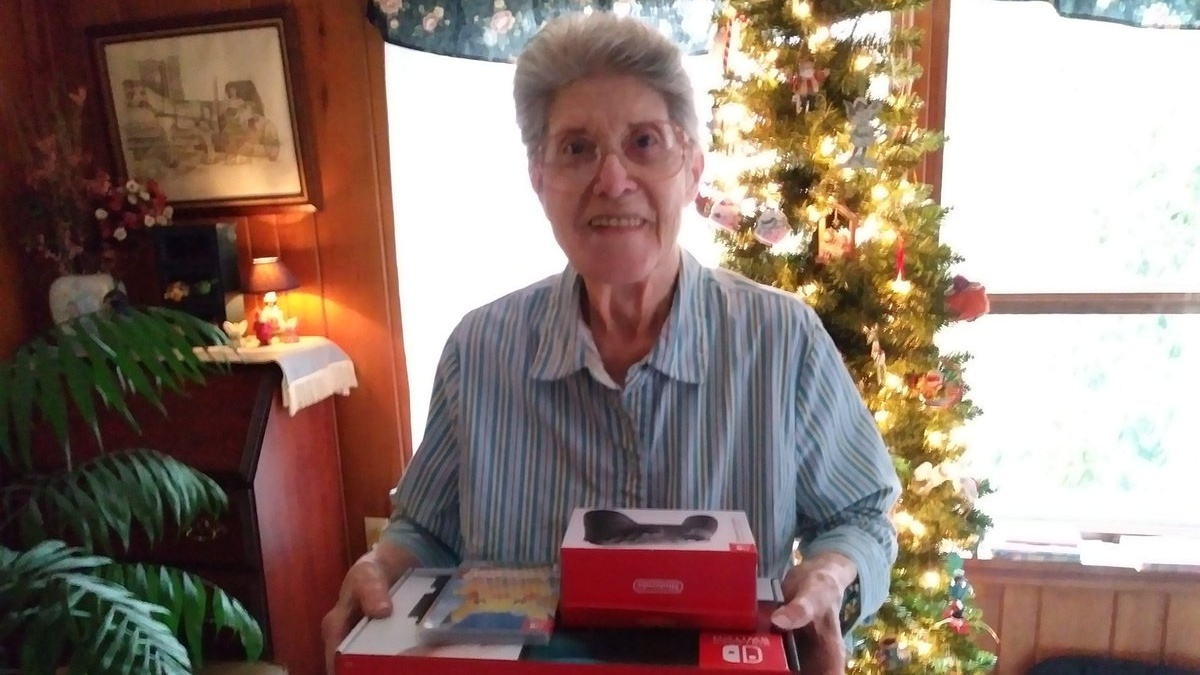 One of our favourite stories over the past few weeks was the incredible tale of the 87-year-old grandma who had put a whopping 3,580 hours into Animal Crossing: New Leaf. Now, she's back, giving her new-found admirers a tour of her town and talking about her experiences with the game.
Since we reported on the story at the turn of the year, and thanks to going viral on the likes of Twitter and Reddit, the Animal Crossing champ has been gaining a near-endless amount of love and admiration from fans of the series and the wider gaming community in general. Many had asked to see or visit her in-game town, and with a little help from the man who originally shared her story, @phubans, this has now become a reality.
We now know that our favourite gaming grandma is called Audrey, potentially being the oldest fan of the game in the world. As well as giving you a tour of her town, which has developed beautifully over the last four years, she also reveals that her favourite villager is Filbert and that she currently has a bank balance containing more than 65.6 million bells. Wow.
Audrey has also shared her Dream Address, letting players of the game visit her town themselves. If you'd like to pay her a visit, here's the code you'll need: 4E00-0126-6834.
Are you feeling inspired by Audrey's dedication? How many hours have you put into Animal Crossing over the years? Let us know in the comments below.