Igor has appeared in the Persona franchise for years, but it seems likely that Persona 6 will have a brand-new master of the Velvet Room.
While it's hard to know what to expect from Persona 6, the potential for change is undeniable. Now that its audience is growing rapidly, the Persona franchise might be stable enough that Atlus can get experimental. For instance, it's possible that Persona 6 will take after Persona 5 Strikers by becoming more of an action-oriented RPG, rather than leaning purely on the turn-based RPG model. It could also overhaul the social sim system in one way or another, whether by introducing more complicated benefits from Confidants or by overhauling how players go about befriending these NPCs.
However, it's possible that Persona 6's biggest change will focus on a core character. Ever since the first Persona game, fans have been interacting with the mysterious Igor whenever they visit the Velvet Room. Igor's services in Persona fusion and enhancement are invaluable, but he may not play that role forever. It seems plausible that Igor will actually bow out of the series in Persona 6 due to Atlus' unwillingness to recast his longtime Japanese voice actor, Isamu Tanonaka, who passed away in 2010. Instead, Atlus seems to be setting up another character as the potential new master of the Velvet Room.
Igor's Legacy in Persona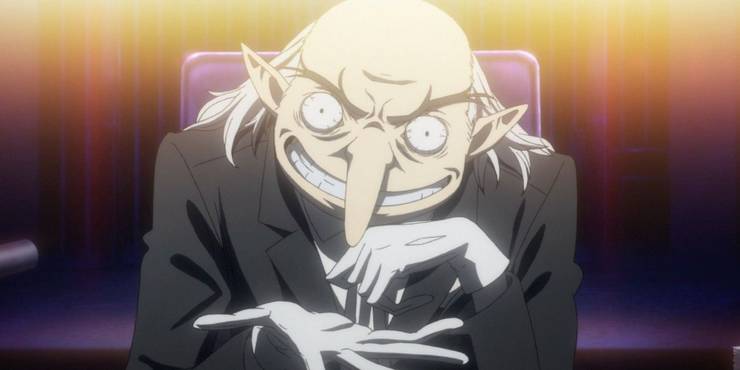 For a long time, Igor has been a friendly – if cryptic – face for Persona protagonists, but his role changed slightly in Persona 5. As anybody who has beaten Persona 5 knows, Joker interacts with an impostor for most of the game. Yaldabaoth usurps the Velvet Room before the start of the adventure and creates a puppet in the form of Igor with a very different voice. Because of Yaldabaoth's false Igor, Persona 5 largely avoided the need to find an actor to fill the late Tanonaka's place. When Joker meets the real Igor, his Japanese voiceover reuses clips of Tanonaka's work from previous games.
That decision is surprising considering how much time Atlus had to find a new voice for Igor; Persona 5 didn't release until 2016, six years after Tanonaka's death. The decision to keep Tanonaka as Igor in Persona 5 suggest that rather than simply giving the role to someone else, Atlus wants to preserve Tanonaka's legacy by locking him in as the chief voice of Igor.
However, that still means Atlus has to make a decision about Igor's place within the Persona franchise. Reusing his lines from previous games will only get Atlus so far; it seems unlikely that Persona 6 can build a complete narrative using nothing but things Igor has already said. If Atlus doesn't want to find a new voice actor, it may be better off retiring Igor as a character and letting someone new fill his shoes. That solution may already be in motion based on the way Atlus handled Persona 5's other Velvet Room attendant.
Lavenza's Rise in Prominence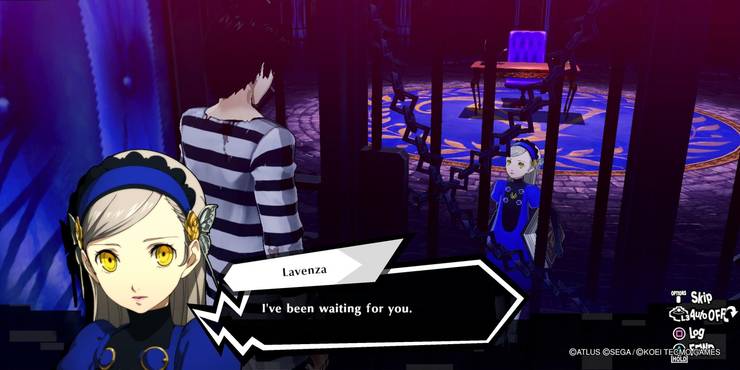 The Velvet Room often comes with at least one other attendant unique to each Persona generation, and Persona 5 had a particularly prominent attendant. Lavenza, who was split into Caroline and Justine for much of Persona 5, guides Joker and the Phantom Thieves toward uncovering Yaldabaoth's plot to saving both the Velvet Room and reality. In Persona 5 Royal's third semester, Lavenza does a lot to explain Takuto Maruki's rise to power, acting as a source of lore and wisdom in a way that Persona might usually give to Igor. She ultimately becomes more important to the third semester than the newly liberated Igor.
Persona 5 Strikers goes further to put Lavenza in the spotlight. In Strikers, Igor isn't in the Velvet Room. Lavenza tends to the mysterious space and fulfills Joker's requests all alone without providing any explanation for where Igor has gone. Nevertheless, Lavenza proves to be a solid supporting character in Persona 5 Strikers. While she delivers many of the same obtuse warnings that Igor is known for, her tone is different. Lavenza's empathy and concern for Joker's well-being differs greatly from Igor's aloofness, which makes her more compelling to interact with.
It's possible that between Persona 5 Royal's third semester and Persona 5 Strikers, Atlus is trying to build a relationship between Lavenza and the Persona audience with a long-term intention of making Lavenza the new master of the Velvet Room. Should Persona 6 reach into the depths of the franchise's lore and bring Igor's creator Philemon back, it's possible that Philemon will decide to retire Igor after Yaldabaoth's attack. At the same time, Philemon could tap Lavenza to lead the Velvet Room after going above and beyond in her service to both Igor and Persona 5's Trickster.
Change Lies Ahead for Persona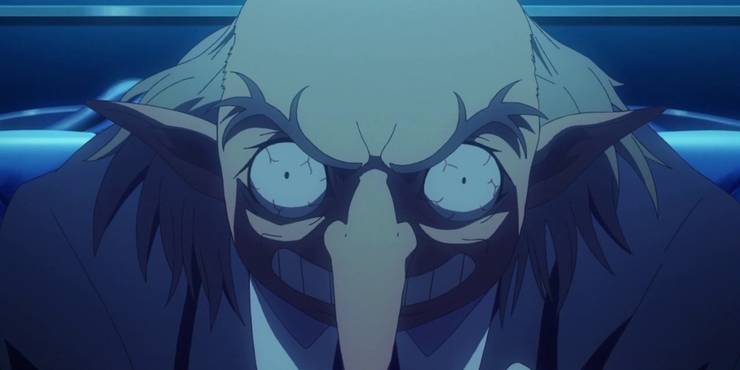 Altus hasn't confirmed that it plans on getting rid of Igor, so maybe Persona 6 will introduce a new voice actor in his role after all. There's a case to be made that both retiring Igor or keeping Igor in Persona through a new actor are good ways to honor Tanonaka's memory. Still, if Atlus has gone more than 10 years without finding a new Japanese voice for Igor, it seems likely that the company plans on phasing Igor out of the Persona franchise rather than trying to find someone who can fill Tanonaka's shoes.
The Velvet Room is too important to discard, so odds are a new character will be in charge of this site. Atlus could decide to bring back any number of previous Velvet Room affiliates, but considering the way Lavenza has been represented of late, she seems like a prime candidate. Whether Lavenza takes the helm or not, Persona 6 is bound to change Igor somehow. In the process, Atlus might rework lots of core aspects of the franchise. The future of Persona is already in motion, and though it isn't easy to foretell, it'll inevitably be built on innovation.
Persona 6 is in development.