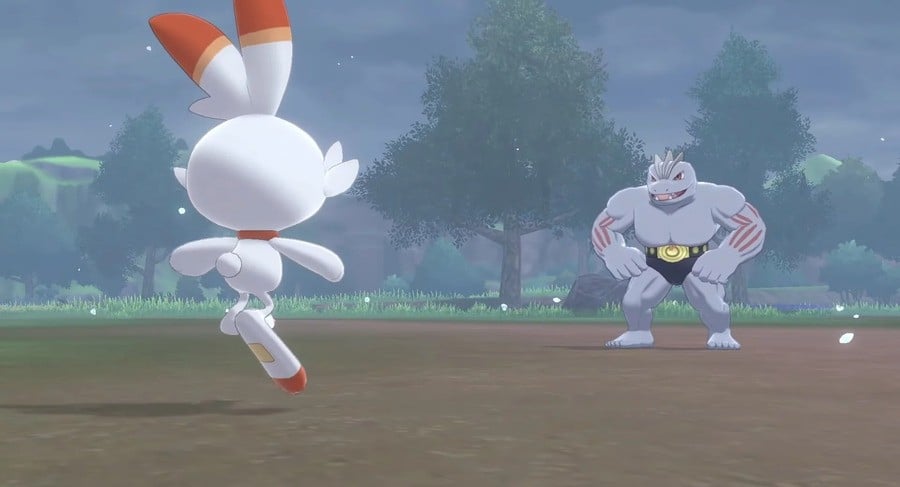 One staple of Pokémon is the turn-based battle gameplay. Without it, the series probably wouldn't have been as successful as it is today. While the upcoming releases Sword and Shield for the Nintendo Switch have incorporated a lot of new ideas, there were a few of them that didn't make the cut.
During an interview with Game Informer recently, planning director Kazumasa Iwao explained how Game Freak typically took existing elements from previous Pokémon entries and added onto them in the new versions. Game Informer also mentioned how the development team "thought about changing up the very core of the battle system from the traditional turn-based experience" but decided against it when it began thinking of the "initial themes" for the new entries.
Director Shigeru Ohmori added how the team "felt like expressing the turn-based battles in their ultimate form."
Game Freak even considered changing the amount of moves pocket monsters could possibly use in the new entry as well, but in the end, decided against it due to balance concerns. Here's what Iwao had to say about this (thanks, Nintendo Everything):
If you make it five or even more than five, that makes it so a lot of the Pokemon can really do anything, and it becomes a lot harder to read what your opponent might do because there are just that many more possibilities of moves they could use. I think that hurts the balance of the gameplay quite a bit. At the same time, even if you reduce it by one to three, you really start seeing there are haves and have nots in the Pokemon world. Like, these Pokemon are obviously way stronger than the rest of these Pokemon. We keep coming back and finding that four is the right number for the current battle system, but it is something we revisit.
Are you glad to hear the core gameplay has remained intact? Would you like to see Pokémon with more or less moves? Leave a comment below.